In depth guidance for each day of the challenge
Daily checklists to keep you on track towards simplifying your life
An easy format to work through the mental decluttering portion of the challenge
Mini-guides with extra information to motivate and inspire you to simplify your life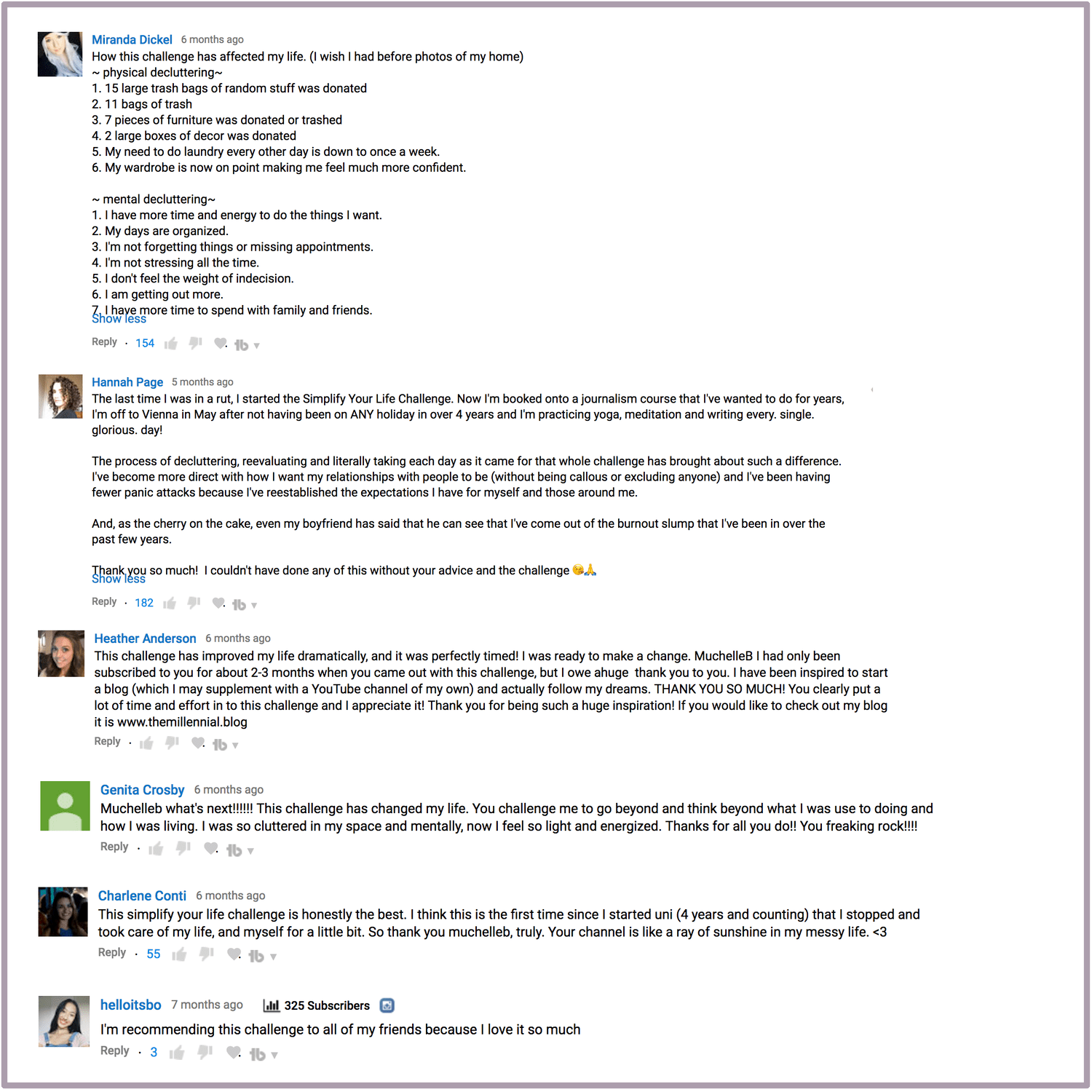 From day one to day fourteen
You'll declutter a different category of your physical space every day.
By the end of the first half of the challenge, you'll have fallen in love with your space again.

From day fifteen to thirty
You'll go through guided exercises to eliminate your mental clutter every day.
By the end of the last half of the challenge, you'll have space for you in your life.
This challenge is for you, if...
You've been thinking about minimising for a while, but just never get around to it
You've 'decluttered' before, but everything has made a sneaky comeback over time
You feel like you're getting closer to that minimising point where something clicks, but want a final kick
You don't feel in control of your physical space or mental space
You've been trying to #hustlehard for like a year now but you're not Sophia Amoroso yet and you're sick of it
You're starting to think the hustle life is a conspiracy and the simplified life might be where it's at
This challenge isn't for you, if...
You're interested in getting rid of everything you own and living a nomad life (You'll need something more)
You aren't mentally prepared to part with your things because you love them so much (I feel you, it's hard)
Your mind and physical space are clutter free. (You're a babe, go you)